Radio and television


Galician has not had a significant impact in these media, except for very specific cases such as Radio Popular de Lugo and, especially, Radio Popular de Vigo.

The change in the political situation and the re-establishment of democracy have had decisive effects on the levels of usage of the Galician language in the State-owned media. For example, the centres for Galicia of Radio Nacional de España and Televisión Española have started to broadcast programmes in the Galician language, although without the same repercussions as with similar situations in other autonomous communities.

In 1984 this changed significantly when the Xunta de Galicia approved the creation of the Compañía de Radio e Televisión de Galicia. The decision taken by the autonomous administration to set up its own media, which would be both Galician and in Galician, was of importance both to guarantee the presence in the media of the vernacular and to promote its inclusion in the programmes of private companies.

In addition, the creation of the Radio Galega and the Televisión de Galicia has had great effects on advertising since, with the channel being in Galician, advertisers and agencies have begun to adapt both national and European slogans and campaigns to the Galician language and to produce specific campaigns in Galician.

Since 25 July 1996, Galician Radio started to broadcast to the whole World via Internet, while T.V.G., the Galician TV Channel, is currently in the process of setting up joint agreements with the TV channels of the other Autonomous Communities in order to use satellite transmission, thus securing its place in the marketplace in the dawn of cable and digital T.V. systems.

The birth of the Galician television channel and Galician radio station have also had a major impact on advertising because the advent of Galician in a hitherto virgin medium suddenly became available to the advertisers and agencies who began to adapt their jingles and advertising campaigns to our language, both at State and European levels, as well as producing specific Galician-language campaigns.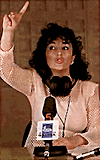 The setting up of the Galician television channel and Galician radio station by the Galician autonomous government has had a major impact on the language normalization.




The Galician television is securing its place in the market place in the dawn of cable and digital systems, satellite transmission and new technologies.